May Bumps Party 2000
The Coburn & Mulligan Garden Warming Party to watch 'Bumps and Carnage' was held on 17 June 2000. The fourth and final day of the May Bumps saw a spectacular day of racing in bright sunshine. Caius College achieved the singular achievement of going Head of the River in both womens and mens races.
We had a motley crew of party attendees - were you there? How many people do you know on this photograph? How many of them have hats? Compare this with the same scene in 1910 (a lot more headwear).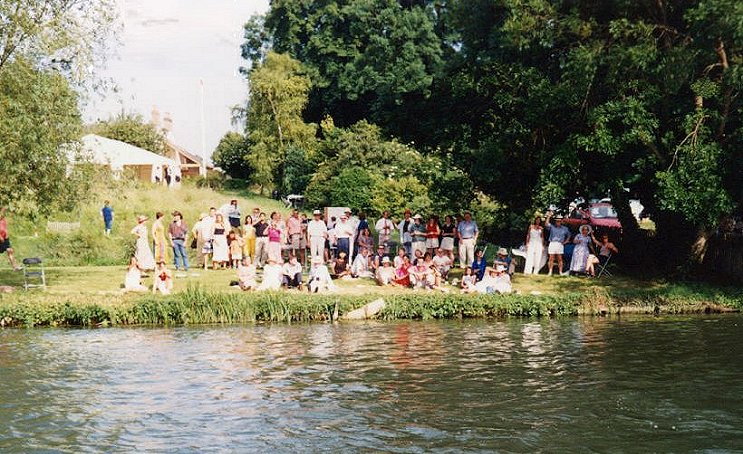 The photo album