Boaters and Bonnets in 1910
This is a shot of the crowds at Ditton Corner at the May Bumps on 8 June 1910. Dressing up for the big occasion was popular in those days - check out the outfits. Wearing a hat was clearly essential. There are 103 people on this photograph. Only one of them is not wearing a hat. Can you spot him? [The guy holding his hat in his hand does not count].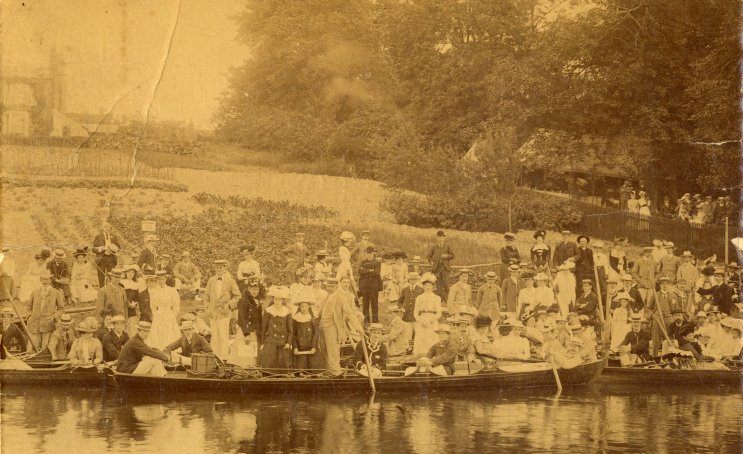 Answer to 'Where is Hatless Wally?' below.
---
The Hat Parade
A wide variety of hats were worn. For a rowing occasion, many people chose the appropriately-named Boater, often trimmed with college colours. But many other hats are in evidence, taken from details from the photograph. No baseball caps, you'll note...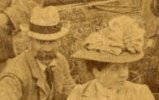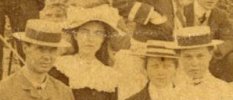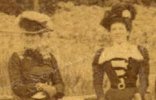 [to read the Alt-Tag captions to these photos, you will need Microsoft Internet Explorer]
---
On a Historical Note
In the photograph taken in 1910, the house is in the background. In those days the house was covered in ivy and had a lean-to greenhouse where the garden room is today. The gardens were not terraced at that time but were used as vegetable gardens, growing produce that was taken by river to the market in Cambridge.
Many thanks to Margaret and Terry Barnard for sending us this photo, from the collection of the previous owners of Ditton Corner.
---
Where's Hatless Wally?
and the answer is...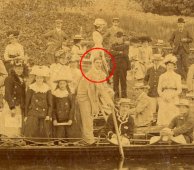 The bounder who is not wearing a hat (centre of picture).
---
[Page Repaired 2010]