---
2003
U.S. Edition
---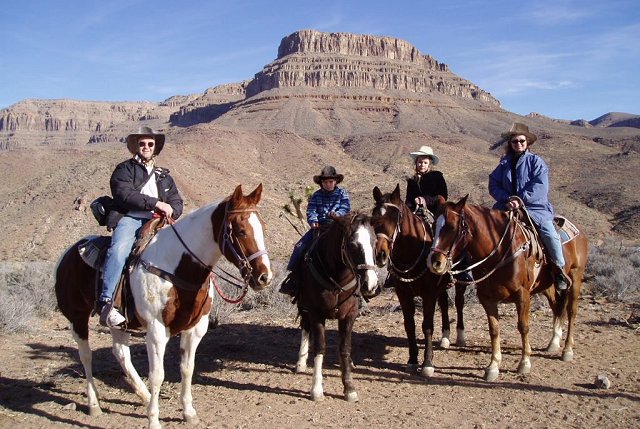 The Hole in the Wallet Gang have spent their way non-stop across several States
How the West Was Won
The adventure continues with our first complete year in the U.S. We survived eviction, the Arizona desert and American dentists. We pioneers are a tough breed...
2003 in the United States saw the country go to war, the electricy grid fall apart and California recall its Governor. That's life on the Frontier.

See to Shining Sea

The Coburns are exploring the new continent extensively, from the wagon trails across the Rockies to the pounding surf of the Pacific. The wildlife is spectacular - eagles and hawks over Marin peak, whales and dolphins in the Monterey bay and mass migrations of the Monarch butterfly.

Even the beefcake boys on Muscle Beach did not escape Helen's attention.

Touchdown on the Vegas landing strip - where's the stretch limo? .

Big Member

Life in the San Francisco Bay Area has been made even more enjoyable by membership of a swimming and tennis club just across the road.

And somehow they finally gave Andrew a California driving licence.

School Daze

School activities are still fun. Henry enjoyed dissecting squid and Alice has been keeping those grades up. We're enjoying it but as our new Governor, Mr. Schwarzenegger, says: "We'll be back!".

Flying through the Grand Canyon
---
LIFESTYLE
US Airforce personnel in less usual attire (Captain Menozzi in the hat with the bow)

The Usual Bumps Party Report

Except we were the visitors

Yes, we're living in California. But there are times when we just have to get ourselves back to our home river like spawning salmon. The May Bumps again! Kelly and J.J. Menozzi, our pilot tenants at Ditton Corner, generously welcomed us back to the garden for our annual party and joined in the fun with family and friends.

_________________________________

Coburn and Mulligan

Bumps & Carnage Party

Saturday 12 June 2004

Put it in your calendar now.

_________________________________

Golden Medal

Grandma & Grandpops Coburn celebrated their 50th wedding anniversary in September. Way to go, Grandfolks! (as they say).

Len and Syl clock up their half century

_________________________________

Back to Eden

Our summer UK visit took in a trip to the amazing Eden Project in Cornwall. The giant bio-spheres are well worth a visit.

_________________________________

Fixed Grins

The U.S. orthodontal industry has rallied to cope with the influx of (ugh!) British teeth. Gold, structural steel, ceramics and an array of chemicals have been bunged into the gobs of the Coburn family at vast cost (mainly to the insurers). Sadly Andrew will never rival Donny Osmond but another few years of intensive treatment may get us fit for American society.

Come One, Come All

Huddled Masses in Our Guest Room

Thanks to everyone who came to visit us. We have had fun hosting a succession of visitors and pretending to know more about California than they do. Thanks to the Purkisses for introducing us to 'Spoons' (don't ask), to the Grandjeans for taking us to the Chinese New Year parade and the native American village on Pt. Reyes, to Francis Fawcett for showing us the hip bookshops, Robin & Tamar for nooks and crannies of Berkeley, Ian & Jane for scary scrambles up Mount Diablo, the Ruffles for taking us on a fun break in wine country, Bill for singing 'White Rabbit' (loudly), and the usual influx of Coburn relatives, who showed us the way to whales. Thanks guys.

A tour of Post-Modern wineries with the Ruffle family in April
Sculptures in the Michael Graves-designed Clos Pegasse winery add to the flavour
Deliverance

To the tune of duelling banjos our group set off on our canoe trip with friends, unprepared for what was to follow. After abandoning one boat because it was shipping water, the intrepid explorers then encountered the Black Rapids.

Canoeing in tree-infested waters

The rapids chewed up one boat under a trunk, devouring cellphones, shades and hat. Thank goodness for the Wifeguards! Dennis & Eileen's canoe went down to another vicious tree, and (gasp!) lost all their cookies in the maelstrom. Only the strong survive.

Peeping Henry gets a close up view of the divine Rachel (surely 'Saturn'? -Ed.)

Mars is Bright Tonight

We live close to the famous Chabot Space Center - an observatory that takes you closer to outer space. We mourned the Columbia crew there and caught glimpses of celestial neighbours through their great telescopes: Rachel (age: 89, vital statistics: 20") and newborn Nellie (36" reflector) gave great views of Mars on its closest approach to Earth for years.
---
BUSINESS SECTION
Energy Efficiency in California

Helen's work at Berkeley has continued with case-studies of low-energy Californian buildings, from Santa Rosa in the north to San Diego in the south. The aim is to calculate potential savings that could be traded in the form of carbon credits.

NB: her office on campus has moved to the main department of architecture building, Wurster Hall - fans of 1960s Brutalism will be cheering to their callously exposed soffits.

Solar panels and recycled materials on Stanford University's latest field station

RMS managers toast a vintage year

RMS Posts Record Results

Profits and sales reach an all-time high

The appetite of insurance companies for RMS's risk modeling technology has increased sharply over the past two years. This year saw an ambitious roll-out of new U.S. earthquake and hurricane models. Andrew built an internal online 'knowledge base' to support the rollout, and helped with the client explanation evangelism.

Life Next

Insurers are also buying models in new areas. Andrew's new research role, following work on terrorism, is on fire modeling and life insurance for a new generation of risk models.

Andrew receives an award for his contribution to terrorism research

Terrorism Risk Work Receives Recognition


The work by RMS on quantifying terrorism risk has been high profile. It helped RMS win the prestigious 'Modeling Agency of the Year Award' and led to a joint research center with RAND. The Department of Homeland Security also hired RMS to analyze their 'TopOff' exercise on bio-terror response.
---
SPORT AND THE ARTS
Reviews

Guess which movies we enjoyed (or otherwise) this year, from our micro-reviews. (answers below).

Thumbs Way Up
1. Final fling for Frodo
2. Dig it, bad boy
3. Moll sings in joint
4. No eyepatch, just eyeliner
5. Armless fun in Crowe's-nest

Nice One
6. Orchid spooks twin writers
7. Bill not killed
8. Down-underwater rescue quest
9. Barefaced cheek each month
10. Luvvies by the dozen
11. What's the time Mrs. Woolf?
12. Murder crosses mates' paths

Stinker
13. Holocaust Sonata in A Flat
14. Neo preens, meta Morpheus
15. Hapless Bean spoofs Bond
16. Triple girl power twaddle

Harry Potty

The publishing event of the year had us trecking to a 'Potter #5' party in Bristol for our copies on publication day. It was long awaited by the Coburn family. 766 pages later, the verdict: 'B+' (Henry), 'enchanting but confused' (Alice).

Answers to Movie Quiz

1. Lord of the Ring: Return of the King

14. The Matrix 2 (3 was a bit better)

16. Charlie's Angels 2 Full Throttle.

Dolphin Safari in San Diego

Thar She Blows

Ahab had a point...we haven't seen a white whale yet, but it's fun looking. We went whale-watching from Monterrey with Len, Sylvia and Nick (Coburn), and from Dana Point near San Diego. Total species count: Blue whales, humpback whales, sealions, grampus and Pacific white-sided dolphins.

Humpback whales in Monterrey - Cetaceans galore

Little League Baseball

We all love baseball - Henry (9) plays, and we just try to figure out the rules. Just rounders, really, played with gloves on - but taken far more seriously.

Soccer's more familiar. Henry played The Beautiful Game with a junior team, the Tornados.

Alice holds her piece exhibited alongside works by African Artists

Sculptured

Alice (12) had a sculpture (Gazette passim) selected for an exhibition by her art teacher. The opening party was in a high street gallery in Berkeley.

Off to the ball
---
Cheshire Cat Productions 2003