Christmas 1998
'Footprints in the Snow'
Each member of the family has their own characteristic footprint in the snow . Christmas images of holly and reflective balls add colour to the scene.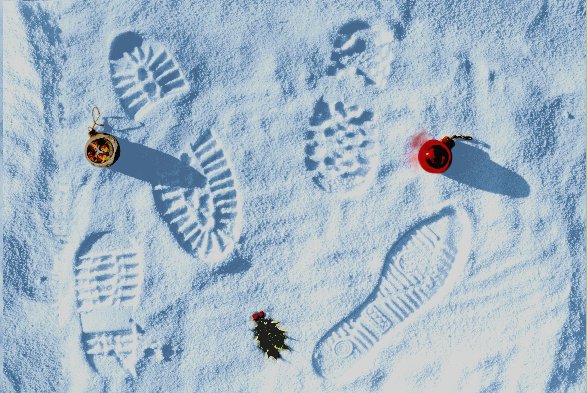 Detail
The family is reflected in the silver ball - a theme we return to in the 1999 Christmas card. Here the family is all reflected in one ball; a composite image.

Secrets
Yes, well, it was of course Persil soap powder as snow, with an outdoor photo-shoot in pretty cold temperatures to get the images. Here Andrew shoots some of the background images, boosted in height to get the low-angle sunlight to bring out the texture of the snow.
---